Click HERE to volunteer for Recess Coverage on
April 7th!
Click HERE to volunteer for Reptile Ruckus on
April 29th.
Click HERE to volunteer in the school store!
---
Volunteer Information
WE LOVE OUR VOLUNTEERS!!!
Volunteers are always needed in a number of areas at Longview. We understand that people have very busy schedules and that time is precious. Therefore, we appreciate any time you can spare. No contribution is too large or small! Below is a list of general volunteer areas.  Do you have a skill you'd like volunteer to Longview? Awesome! Let us know and we'll find an area where we can use your talent! All potential volunteers can fill out the quick and easy volunteer form below, and a member of the Longview PTO will be back in touch with you shortly. Thanks so much!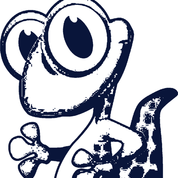 Tier 3 Volunteer Badges
Tier 3 volunteers may have a volunteer badge made at any participating Williamson County School office. One badge is provided free of charge, and replacement of lost badges is $5 per badge. Badges are made on specific dates and times as determined by that school.  The Longview PTO will send out information regarding dates that badges will be made.
General Areas of Need:
General Volunteer

Room Parents

Copy Room

Events

Family Picnic
Trunk or Treat
Reptile Ruckus

Hospitality/Teacher Appreciation

Landscaping

School Marquee

Take Home Projects

School Performances

PE

Library - Book Fair
Williamson County's District Volunteer Policy
All volunteers at Longview Elementary must adhere to the Williamson County School District's rules and regulations governing volunteers in schools. Our district has three tier levels of volunteers. Depending on your level of involvement, you may be required to have a background fingerprint check and/or complete a volunteer application and confidentiality agreement. Please click HERE to visit the Williamson County Schools volunteer page for detailed information on volunteer policies.
A note from the Longview PTO regarding district volunteer regulations: Please do not let the district's policies deter you from volunteering! While they may seem confusing and intimidating at first glance, they are actually quite easy to follow and are in place to guarantee the safety of our children. We will be more than happy to guide you through the volunteer application process, so please do not hesitate to contact us for assistance!!!