Longview Elementary PTO presents
Both dance sessions are SOLD OUT! 
**NO TICKETS WILL BE SOLD AT THE DOOR**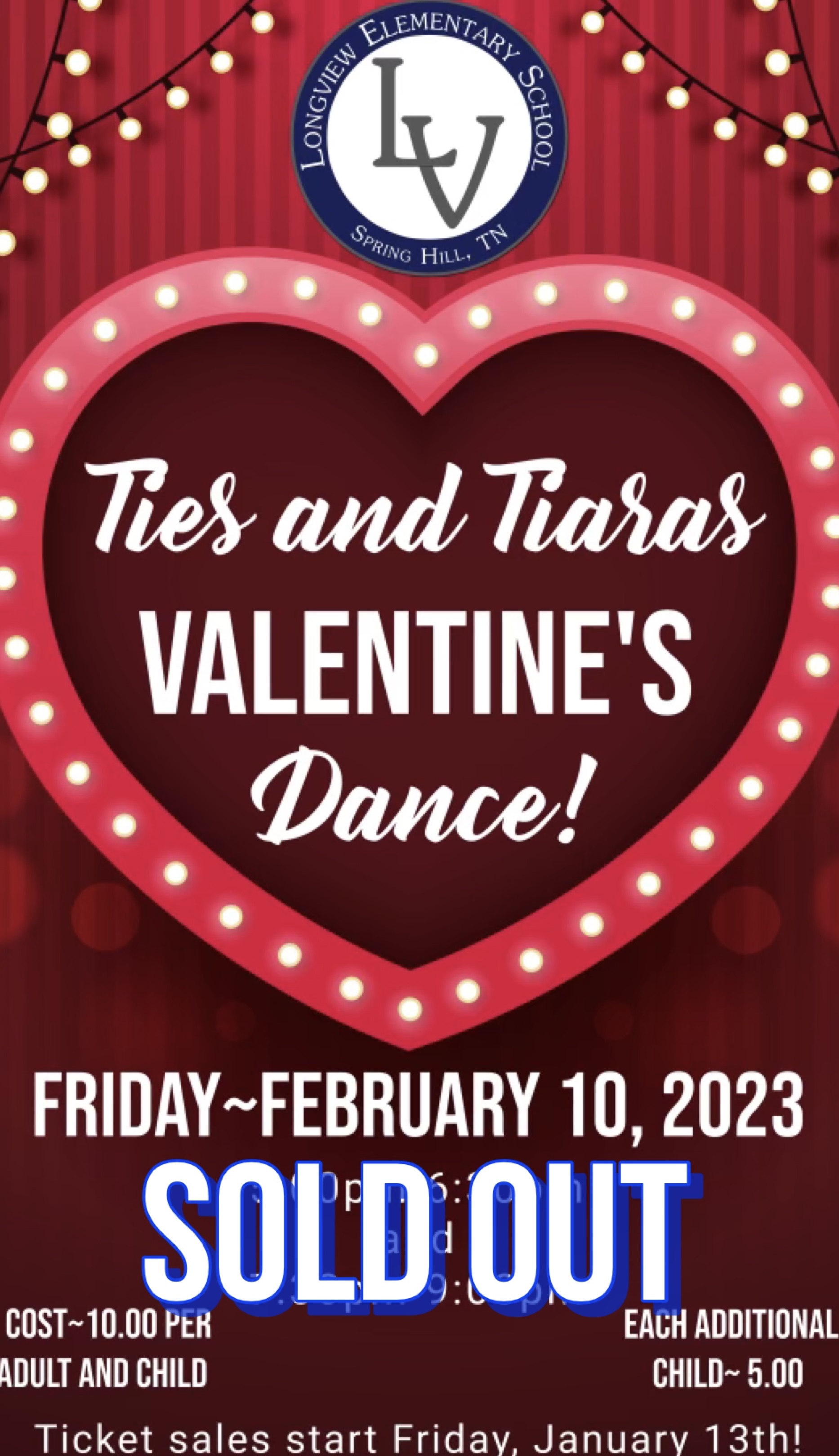 ---
FAQ's
Will there be food served at the dance?
We will have complimentary bottled water to rehydrate when you want to take a break from the dance floor. No food will be served.
———
What if my student wants to take a break from the music at the dance?
You are welcome to step outside of the SACC entrance doors for fresh air or a quieter environment, but no other parts of the school will be accessible.
———
What is included with my ticket?
Included with your ticket is an hour and a half of dancing while the DJ spins the tunes, a photo op (a volunteer can snap a pic for with your phone), complimentary water, and a goody bag for your student to take home.
———
Can I drop off my student and pick him/her up after the dance?
No. A parent/guardian/special adult must accompany their student to the dance.
———
What if I have 2 students at Longview?  Can I take them both?
Yes. Please purchase a student and adult ticket combo ($10) and add an additional student ticket ($5)
———
What is the dress code for the Ties and Tiaras Valentine's dance?
While there is no official dress code, we would love everyone to "dress to impress"! 
———

If you have any other questions please email us at pto@longviewpto.org.
Thank you!
The PTO Board