One of the goals of the PTO is to provide the most effective communication possible by seeking input from families and providing information regarding upcoming events, and volunteer opportunities. We strive to create an environment where parents, administrators, teachers, and students work together so that everyone can feel included and can fulfill their role as an integral part of the Longview community.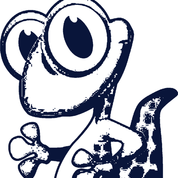 One of our strongest tools in providing timely and relevant information is our PTO website. This site provides a wealth of information on everything going on at Longview Elementary School with features such as an events calendar, detailed events information, volunteer information, and much, much more! It is our goal for this site to be a valuable tool that our families can use to stay up-to-date on everything going on at LVES, so please visit often.    
In addition to our website, we will be using our Facebook page to share pertinent information. We post important news and reminders on school events to these pages on a regular basis, so be sure to "Like" and "Follow" us.
Facebook: https://www.facebook.com/LongviewPTO